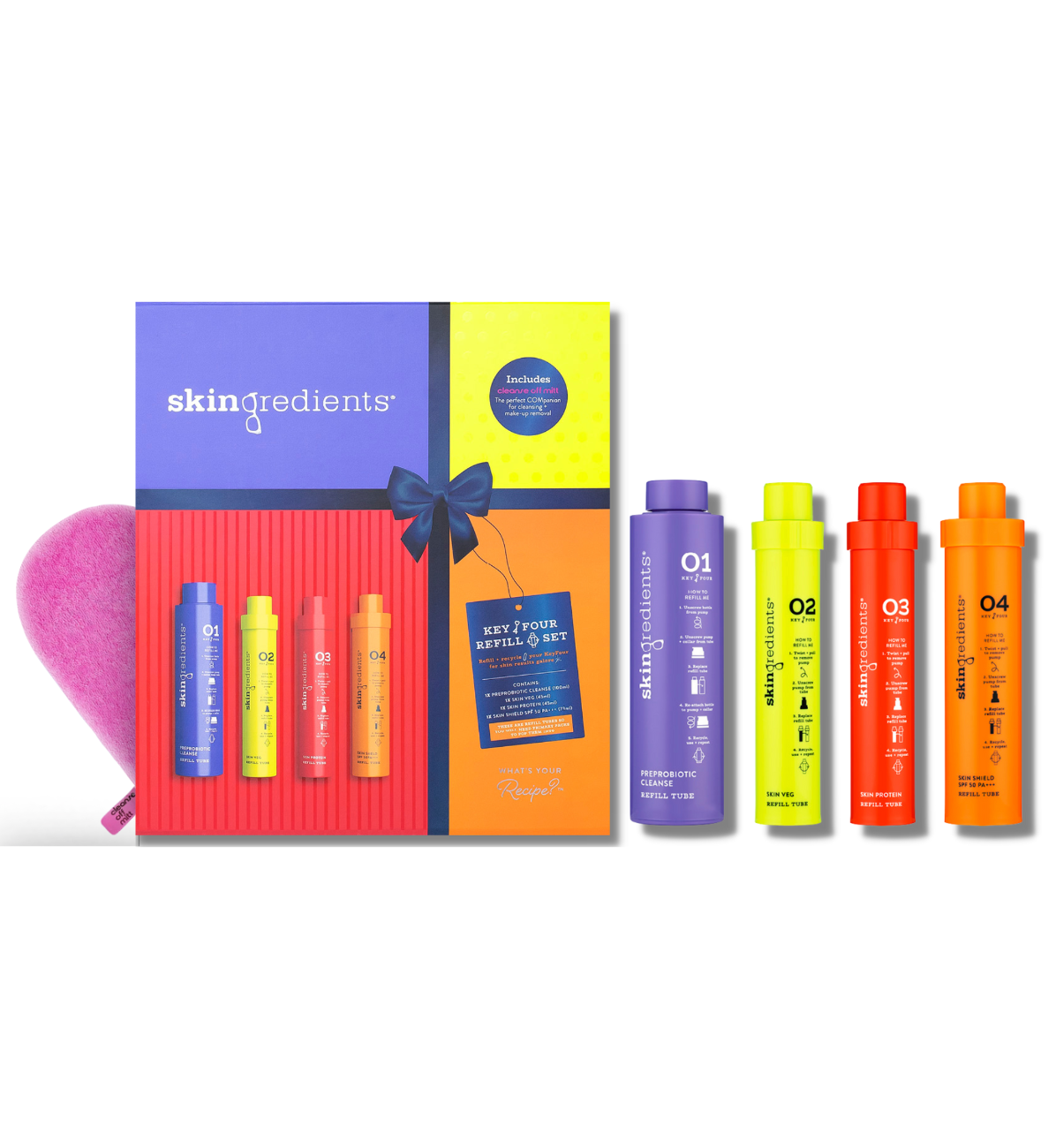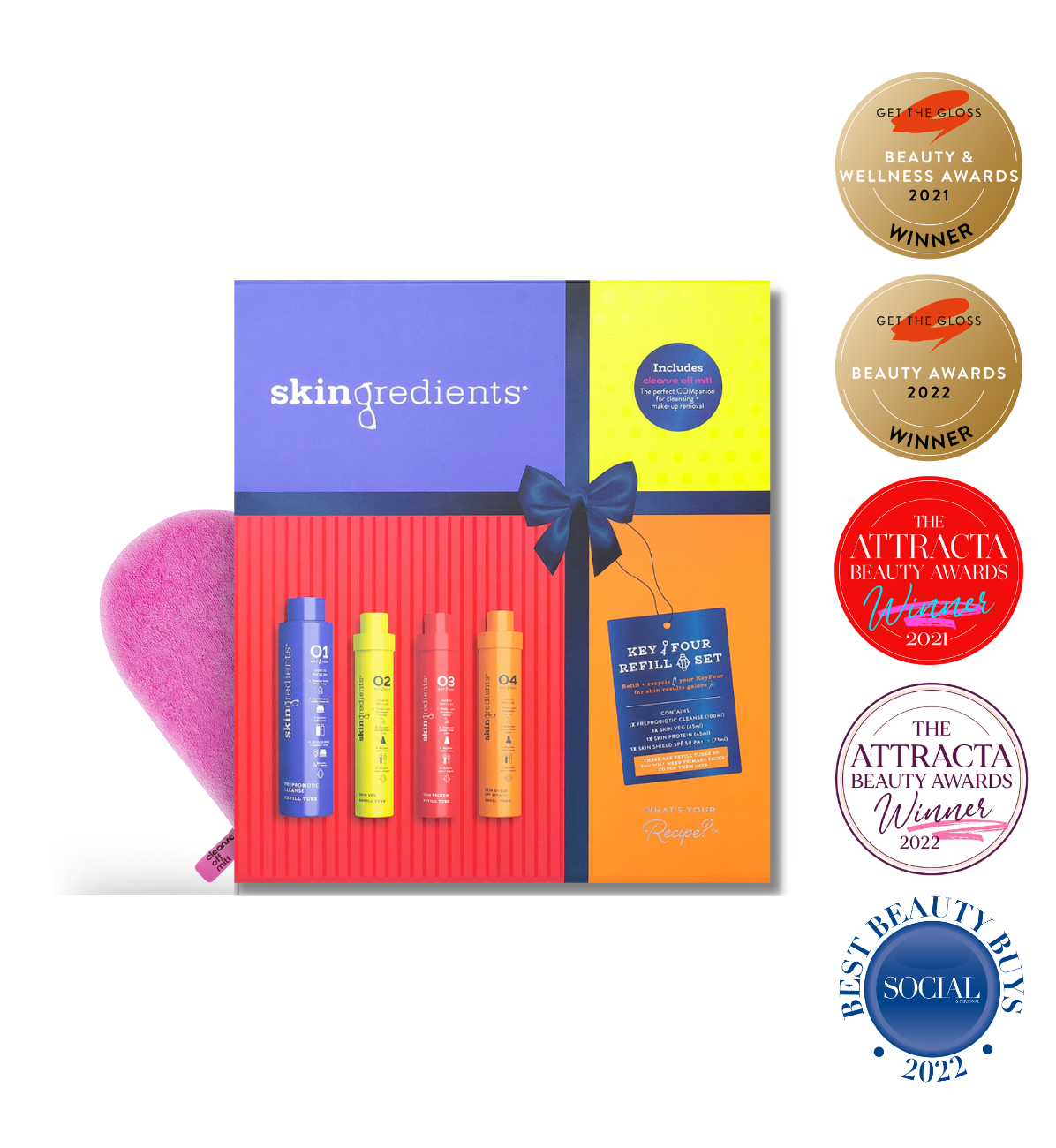 The Refill Rockstars Key Four Gift Set
Regular price

Sale price

$145.03

Unit price

per
It's rare you find a group where every member is worthy of the spotlight but each product in Skingredients® The Rockstars Key Four Refill Gift Set is a MULTI-award-winning star. Your results-driven, step-by-step skincare that's as easy as 01, 02, 03, 04. Providing all the active ingredients your skin needs daily, our signature gift set contains x4 FULL-SIZE products (ain't no minis here) that feed your face with the skincare equivalent of a complete balanced diet. This gift set includes a creamy + balancing preprobiotic cleanser, hydrating hyaluronic acid superjuice serum, anti-ageing vitamin A + C serum, lightweight broad-spectrum SPF with Niacinamide to nourish, protect + support healthy skin, plus a FREE bonus Cleanse Off Mitt!
This gift set contains:
01: Award-winning PreProbiotic® Cleanse Hydrating Cleanser (refill tube) cleanses, nurtures + gently exfoliates
02: Award-winning Skin Veg® Hyaluronic Acid Hydrating Serum (refill tube) is a pre-serum + penetrant enhancer
03: Award-winning Skin Protein Anti-Ageing Retinoid Serum (refill tube): a pro-ageing serum that smooths, tightens + brightens
04: Award-winning Skin Shield Moisturising and Priming SPF 50 PA+++ (refill tube): your daily lightweight SPF 50 PA+++ protection
PLUS your bonus Cleanse Off Mitt!
Award-winning, results-driven key ingredients for long-term skin health. Don't forget, this gift set contains our refill tubes which you cannot use without out purchasing our primary packs (your pack for life!).
Who's it for?

The Key Four is the 01-04-step routine for all- regardless of age, gender or skin type. For those looking for a complete recipe: Skingredients® The Rockstars Key Four Gift Set makes skincare easy as 01, 02, 03, 04! The gift for the person in your life who wants to upgrade their full skincare routine AND do better for the planet, all prettily wrapped up. (Skin Protein should be avoided by those using prescribed vitamin A medications and Mamas-to-be while pregnant or breastfeeding).
Tips + Tricks

Nerdie Tip: Use religiously AM + PM to give your skin all that it needs for complete health and balance!