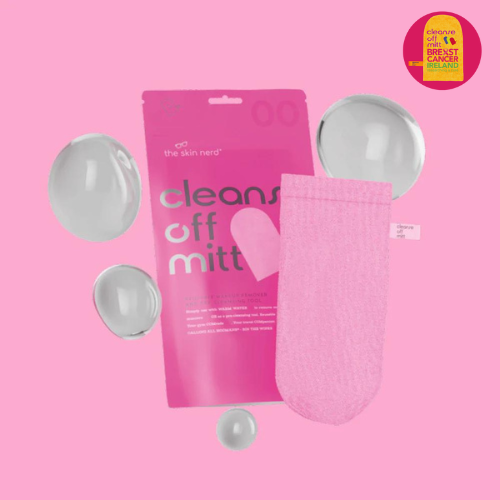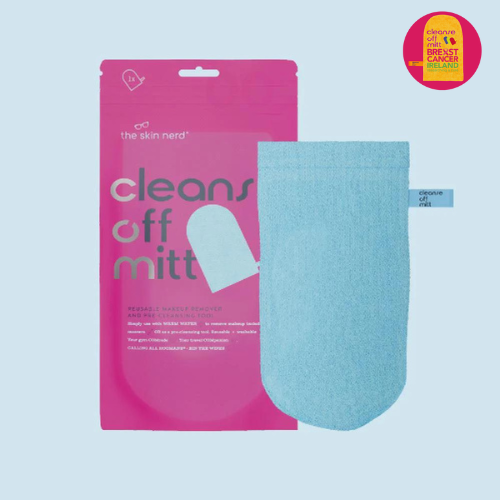 Cleanse Off Mitt
Regular price

$6.98 /

We recommend to replace your COM after 3 months

Regular price

Sale price

$6.98

Unit price

per
The Cleanse Off Mitt quickly removes all makeup naturally – including mascara. Just add water, gently swipe the mitt across your face and watch as all traces of makeup disappear.

It is ideal as your pre-cleanse option before your active cleanser (as part of a double cleanse).
Place your hand into the Mitt, just add warm water and remove all makeup/pollution etc from the face. Follow with your active cleanser.
Features: 
Reusable 
Suitable for all skin types (even very sensitive skin)
Perfect for all ages and genders 
Ideal for travel, festivals & gym-goers 
Cleanse Off Mitt is Irish and created by The Skin Nerd - wehoo! 
Remember it is advisable to change your Cleanse Off Mitt every three months and to hand-wash directly after every use using bacterial soap. We recommend that you pop it into the washing machine, inside out, once a week at 60˚ celsius.
You can follow Cleanse Off Mitt on Facebook, Instagram and Twitter for more COM-related advice - feel free to use the hashtag #COMvert or #CleanseOffMitt to show us your best COM selfies! 
Note: we will donate profits from a maximum of 7 pink Cleanse Off Mitts per order.
Frequently Bought Together
Skin Goal
Clean, gently cleansed skin
Targets
Stubborn makeup + dull skin
Extra Scoop
Reusable makeup removal tool
Who's it for?

All skin types including very sensitive, all ages and all genders.
Tips + Tricks

Nerdie Tip: Use your COM to wipe clean your mini hooman's® face (we know how mucky they can get), remove your cleansers + face masks, wash your body in the shower + tub and much, much more. The world's your oyster when you're wearing our mighty mitt! Ideal for travel, festivals & gym-goers.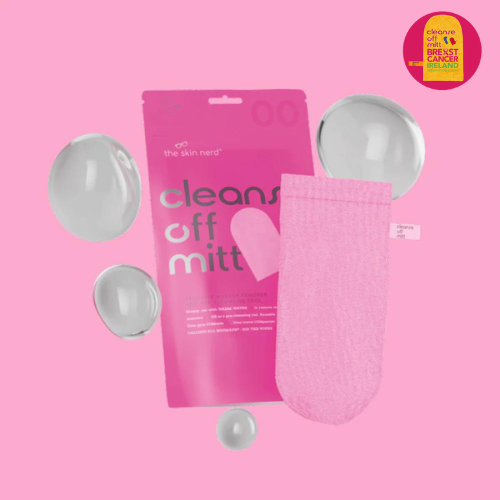 How to Use
Soak in lukewarm water, wring it out, pop your hand in and glide it across your face in circular motions, or in a gentle, outward swiping motion.
Follow it up with a cleanser for the perfect double cleanse, removing all remnants of cleanser with the clean side of your mitt.
Add to Cart
X cleanse off mitt 4 pack
Fabulous cleaning mitts 😍
Good but slippy
Hard to clean my face with mits as it slips around and moves but otherwise brilliant and soft. LOVE the rest of the products they are all fab
Great Products
Excellent. Started using the products in January. Absolutely love them.
Great Products
I started using skingredients in 2021 and I have to say they are fab!
Only negative would be the size of the bottles if traveling! Be good to rethink packaging for that reason they are big and bulky!
Thanks
Paula