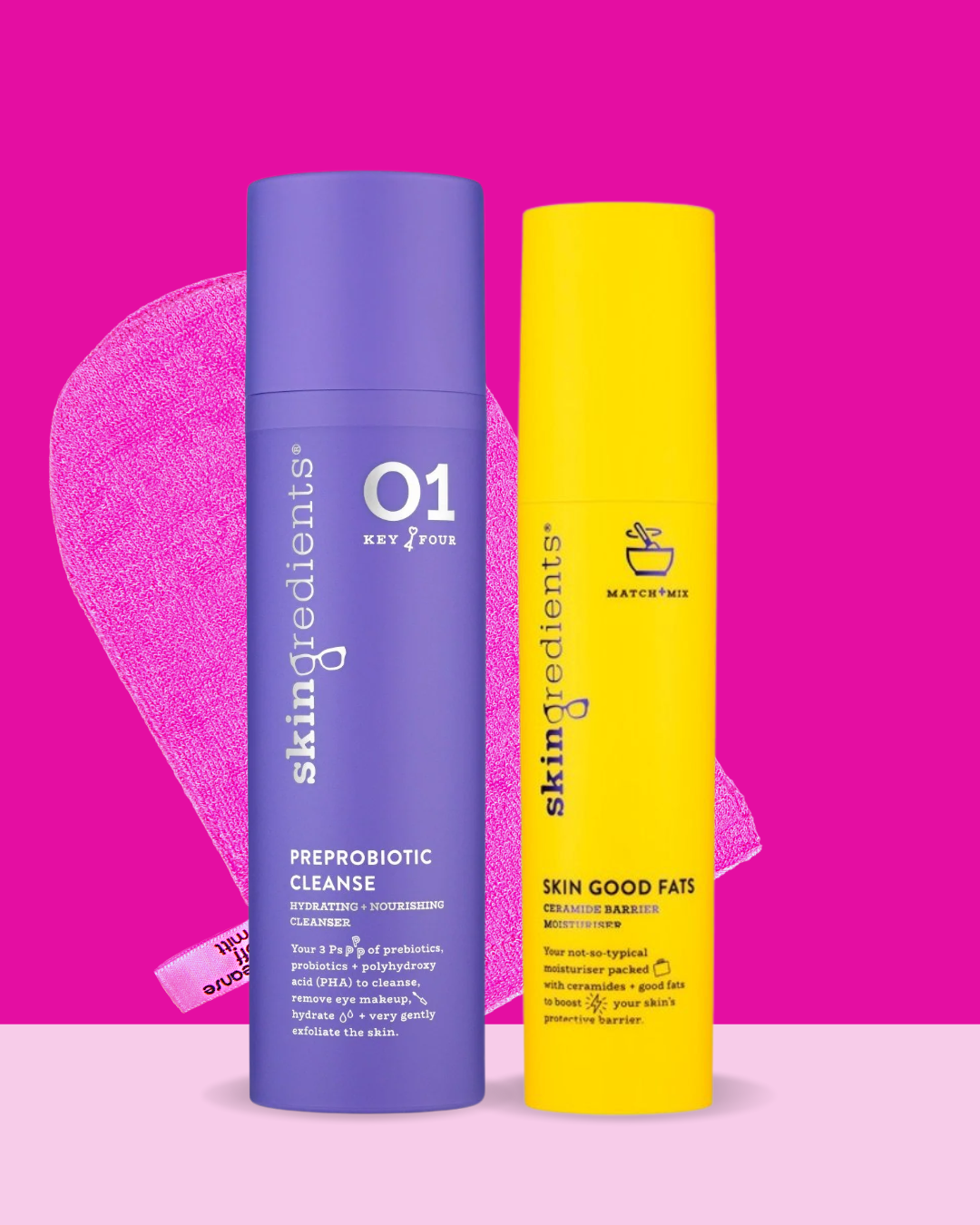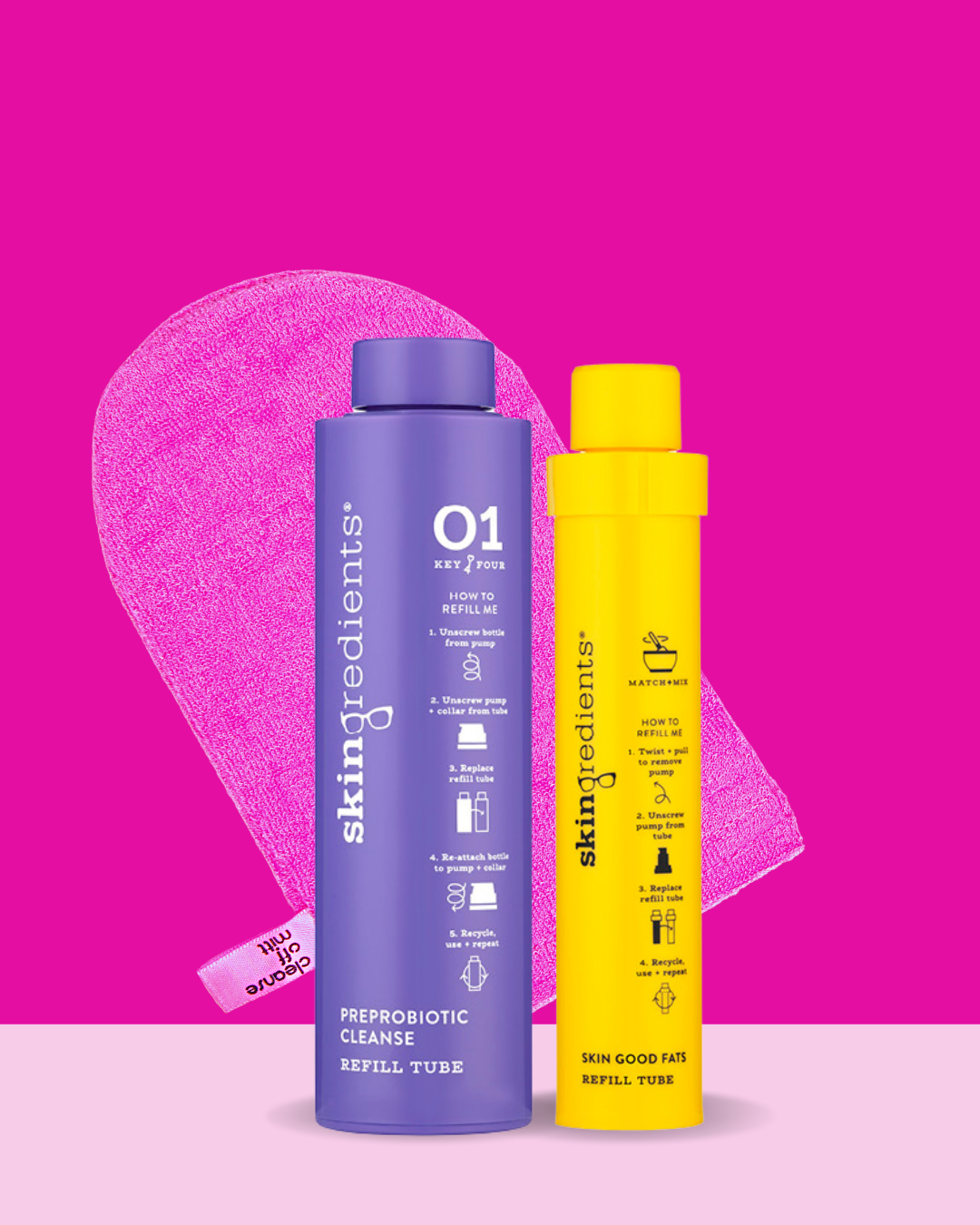 Bye Bye Dry
Regular price

Sale price

$87.50

Unit price

per
Our signature set to assist your complexion during menopause, Our Skin Harmony is all about bringing comfort to the skin when it needs it most. Alongside your body, the skin goes through many changes during menopause and this restorative bundle has been handpicked to support you and your skin along the way.
This bundle includes
Containing a Cleanse Off Mitt, our gently does it cleansing tool.
Skingredients PreProbiotic Cleanse Hydrating Cleanser: this balancing blend of prebiotics, probiotics and polyhydroxy acid cleanse away the remains of the day whilst taking care to nurture and nourish the skin.
Skingredients Skin Good Fats Ultra Hydrating Ceramide Moisturiser. For the ultimate barrier boost, Skingredients Skin Good Fats Ultra Hydrating Ceramide Moisturiser is a great daily hydrator. Enriched with Avena sativa (oat) kernel extract (a clinically proven anti-irritant with antihistamine properties), Skin Good Fats brings relief to itchy, red or flaky skin.
Frequently Bought Together
Who's it for?

Those with especially dry or menopausal skin that is dealing with irritation, dehydration, flakiness, redness and sensitivity. PreProbiotic Cleanse is suitable for all hooman's® skin – oily skin types too, whilst Skin Good Fats is our most hydrating formula, enveloping parched skin in comfort.
Tips + Tricks

Apply PreProbiotic Cleanse to the skin and leave for 20 minutes as a soothing + hydrating micro-mask, before removing with the Cleanse Off Mitt or a face cloth.

For extra hydration apply Skin Good Fats for 20 minutes and remove thoroughly for a soothing micro-mask.