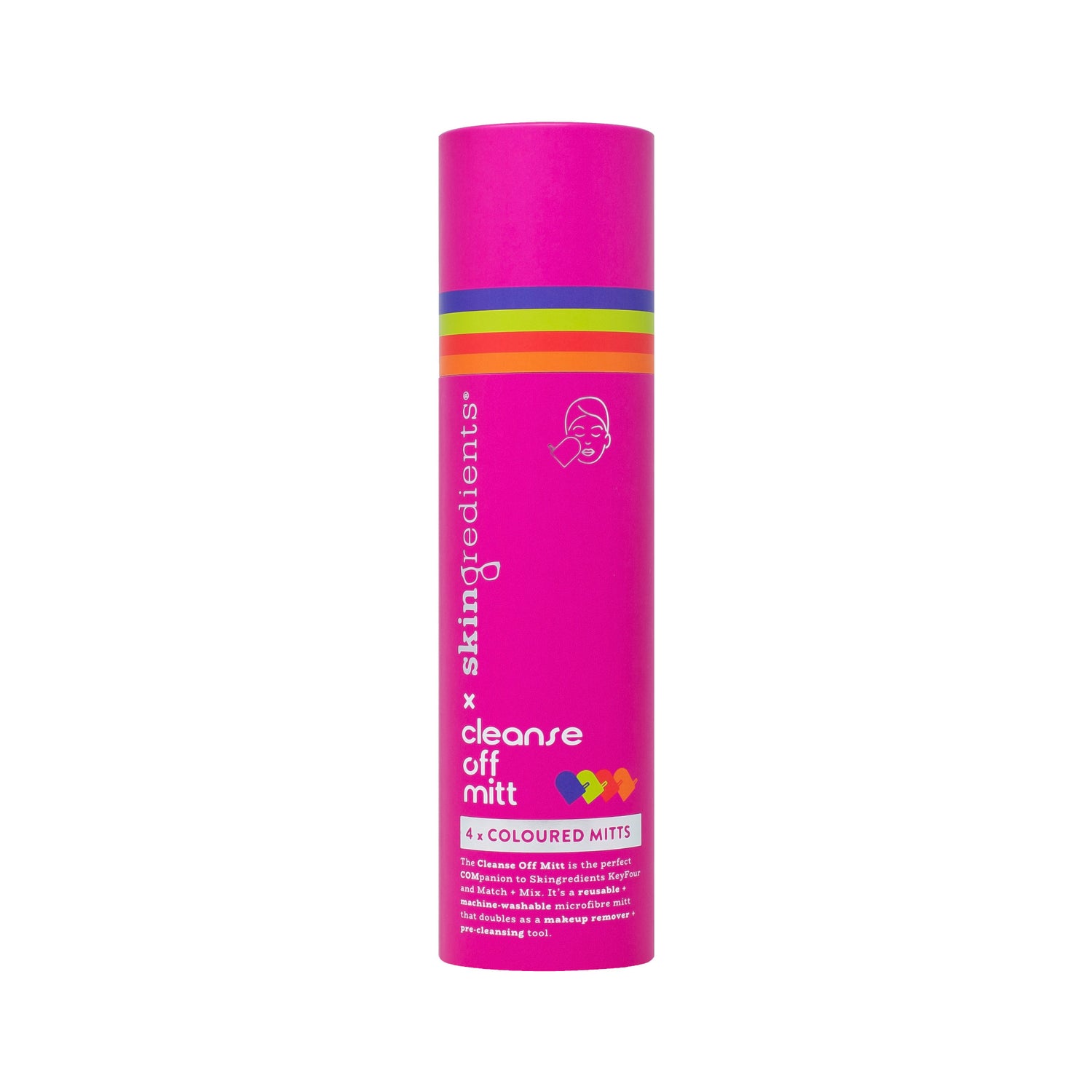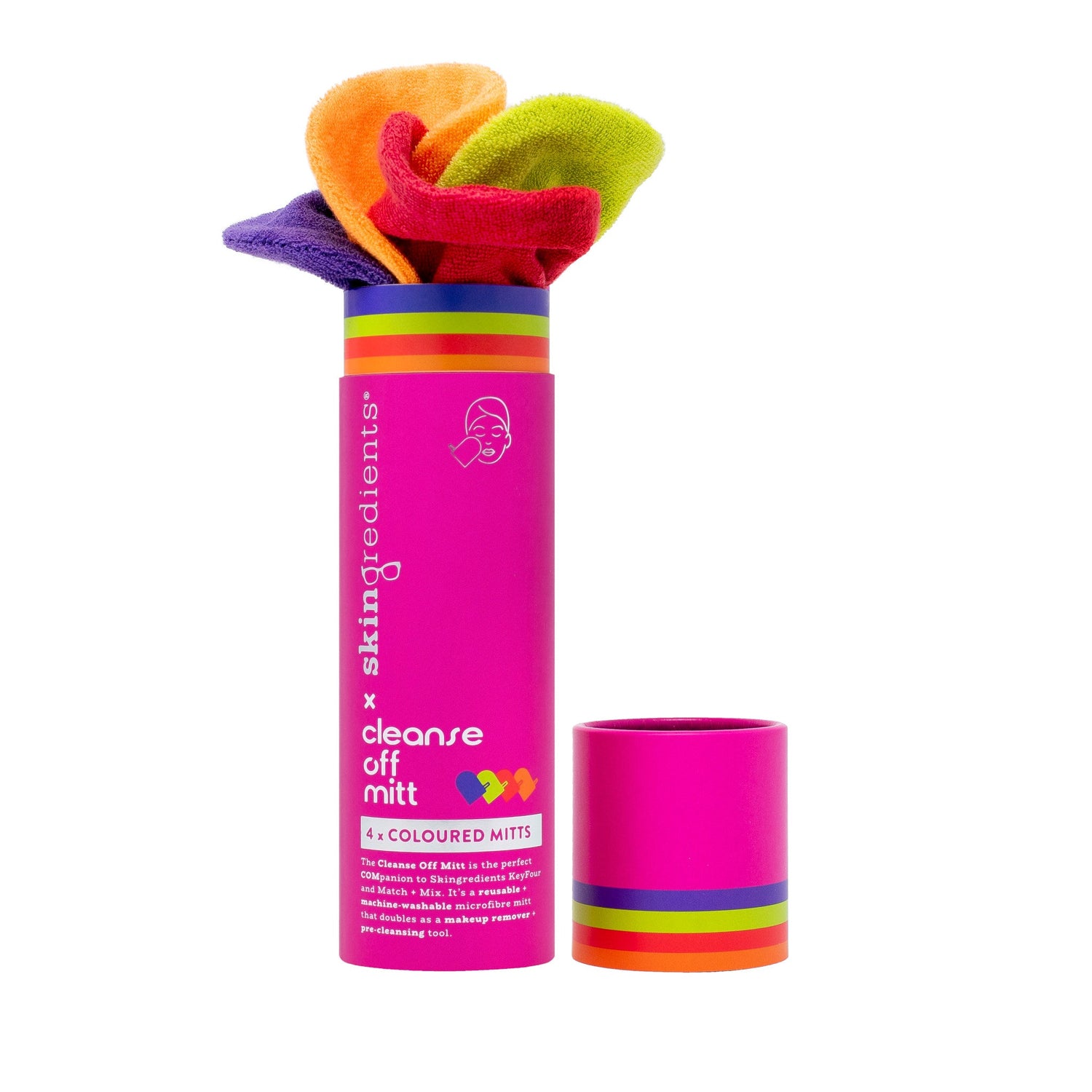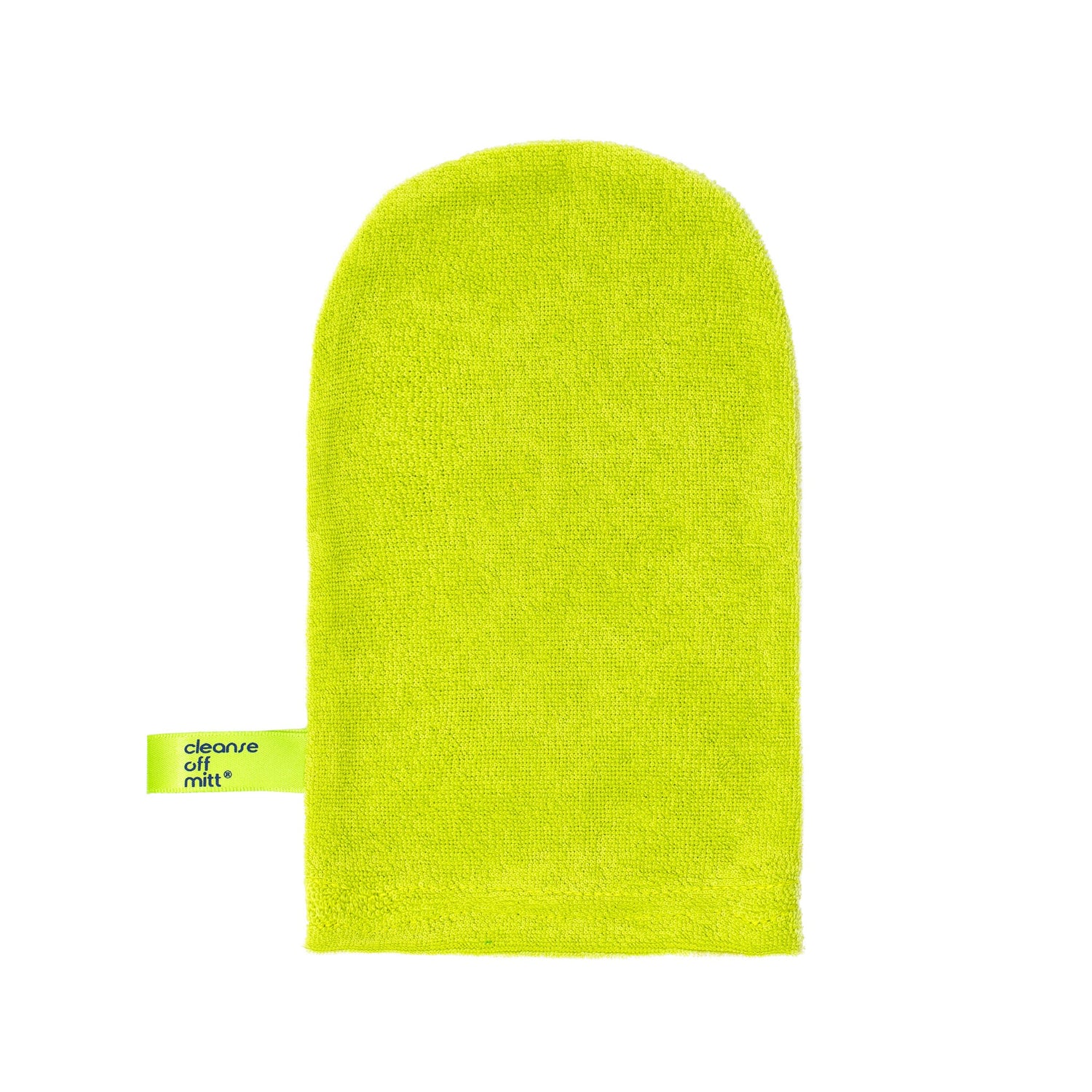 For clean, exfoliated skin
Skingredients X Cleanse Off Mitt 4-Pack
Regular price

$24.16 /

We recommend to replace your COM after 3 months

Regular price

Sale price

$24.16

Unit price

per
The Cleanse Off Mitt is your microfibre pre-cleansing + makeup removal tool that'll make quick work of lifting away the makeup, SPF, oil + pollution that's settled on your skin throughout the day. Your lashes? It loves 'em – your COM will remove stubborn mascara + keep your false-lashes looking fluttery + fresh. You can also take your COM in the shower to scrub-a-dub-dub your skin all over!

These aren't normal COM's, oh no! This 4-pack contains our skin-loving mitt in the 4 Key Four colours – 01 purple, 02 green, 03 red and 04 orange - to match your hero Skingredients products. That means you'll always have a clean COM on the go!
The Cleanse Off Mitt is designed to remove all traces of makeup prior to cleansing and can additionally easily remove all remnants of your cleanser. It is ideal as your pre-cleanse option before your active cleanser (as part of a double cleanse). Place your hand in the mitt, douse in warm water and remove all makeup, oil + debris from your face. It's easy-peasy, super skin-friendly and helps to reduce single-use products in your beauty routine. A multi-tasker – we love, turns out loads of other hoomans® do too!
We recommend that you replace Cleanse Off Mitts after 3 months of use, but it'll last much long if you take care of it. Check the cleaning instructions to prolong the lifespan of your sink-side BFF!
Frequently Bought Together
Skin Goal
Clean, gently cleansed skin
Targets
Stubborn makeup + dull skin
Extra Scoop
Reusable makeup removal tool
Who's it for?

Suitable for all skin types – even very, very sensitive skin types
Perfect for all ages + genders – even not forgetting mini hoomans® too, we've had proud mamas flooding our inboxes for years (we love it)
Ideal for acCOMpanying (wink, wink) you on your travels, festivals + gym sessions
Tips + Tricks

Nerdie Tip: Use your COM to wipe clean your mini hooman's® face (we know how mucky they can get), remove your cleansers + face masks, wash your body in the shower + tub and much, much more. The world's your oyster when you're wearing our mighty mitt! Ideal for travel, festivals & gym-goers.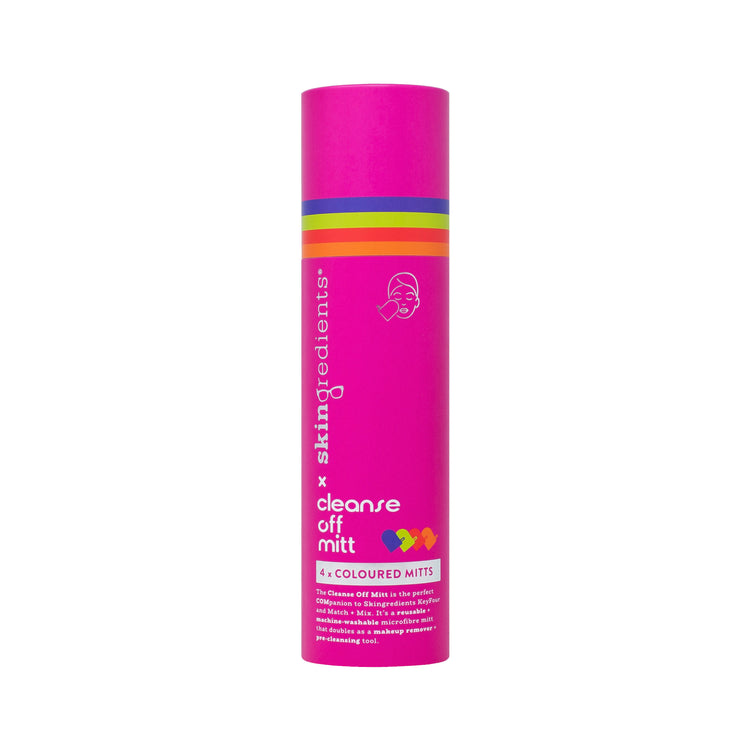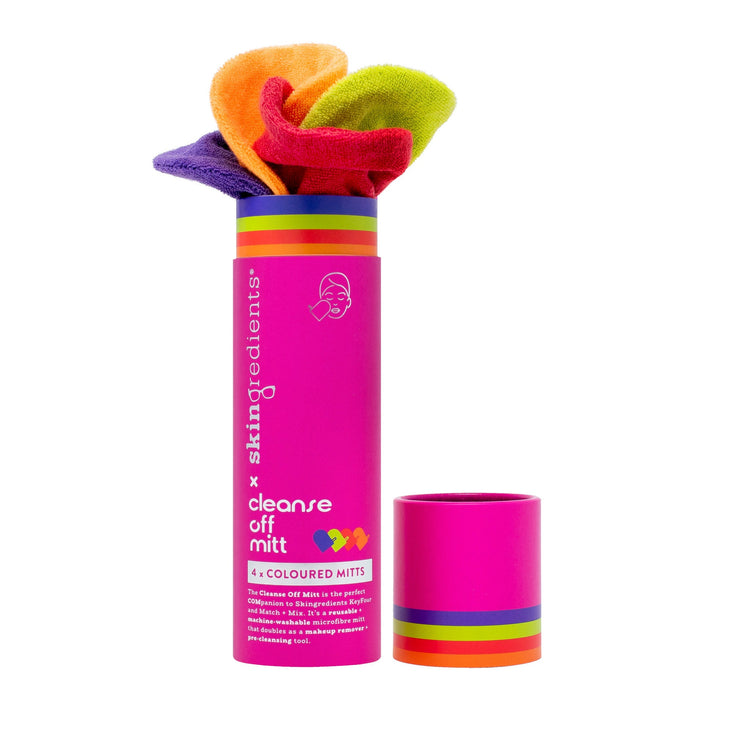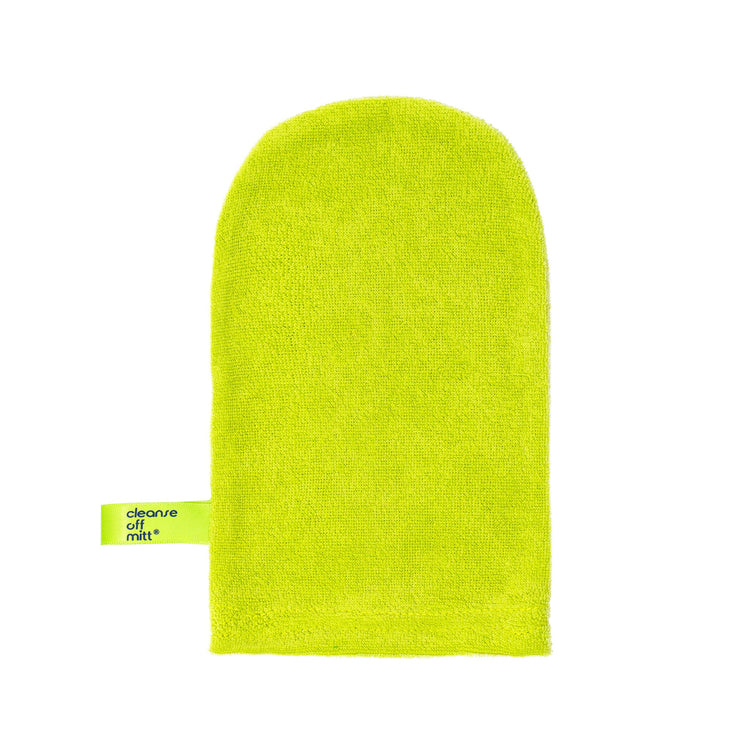 Xmas gift
Purchased as part of a Christmas gift for my mum, I regularly use these mitts myself so I know she'll love them. Great service from skingredients and sustainable packaging, what's not to love :)
X cleanse off mitt 4 pack
Fabulous cleaning mitts 😍
Good but slippy
Hard to clean my face with mits as it slips around and moves but otherwise brilliant and soft. LOVE the rest of the products they are all fab
Great Products
Excellent. Started using the products in January. Absolutely love them.