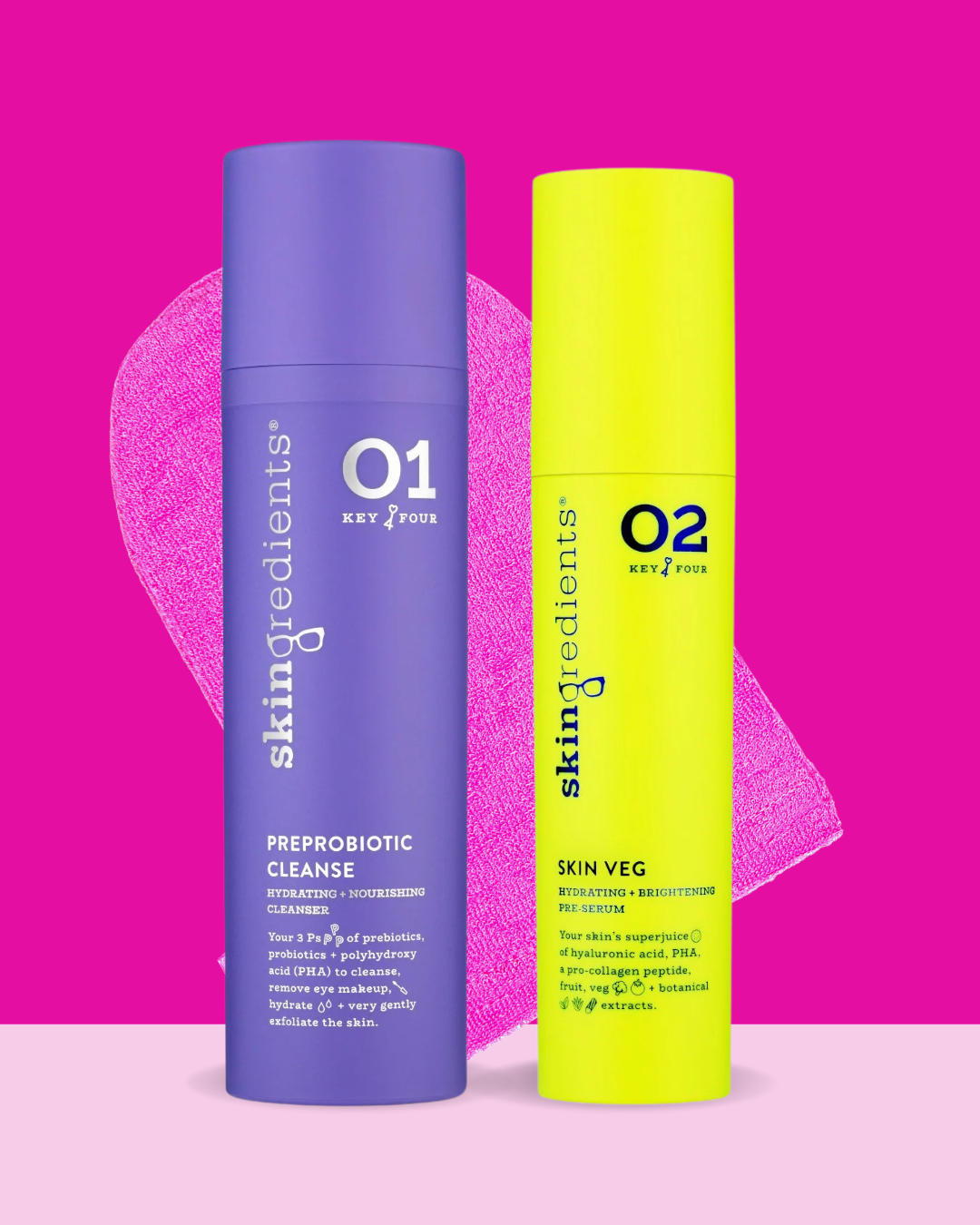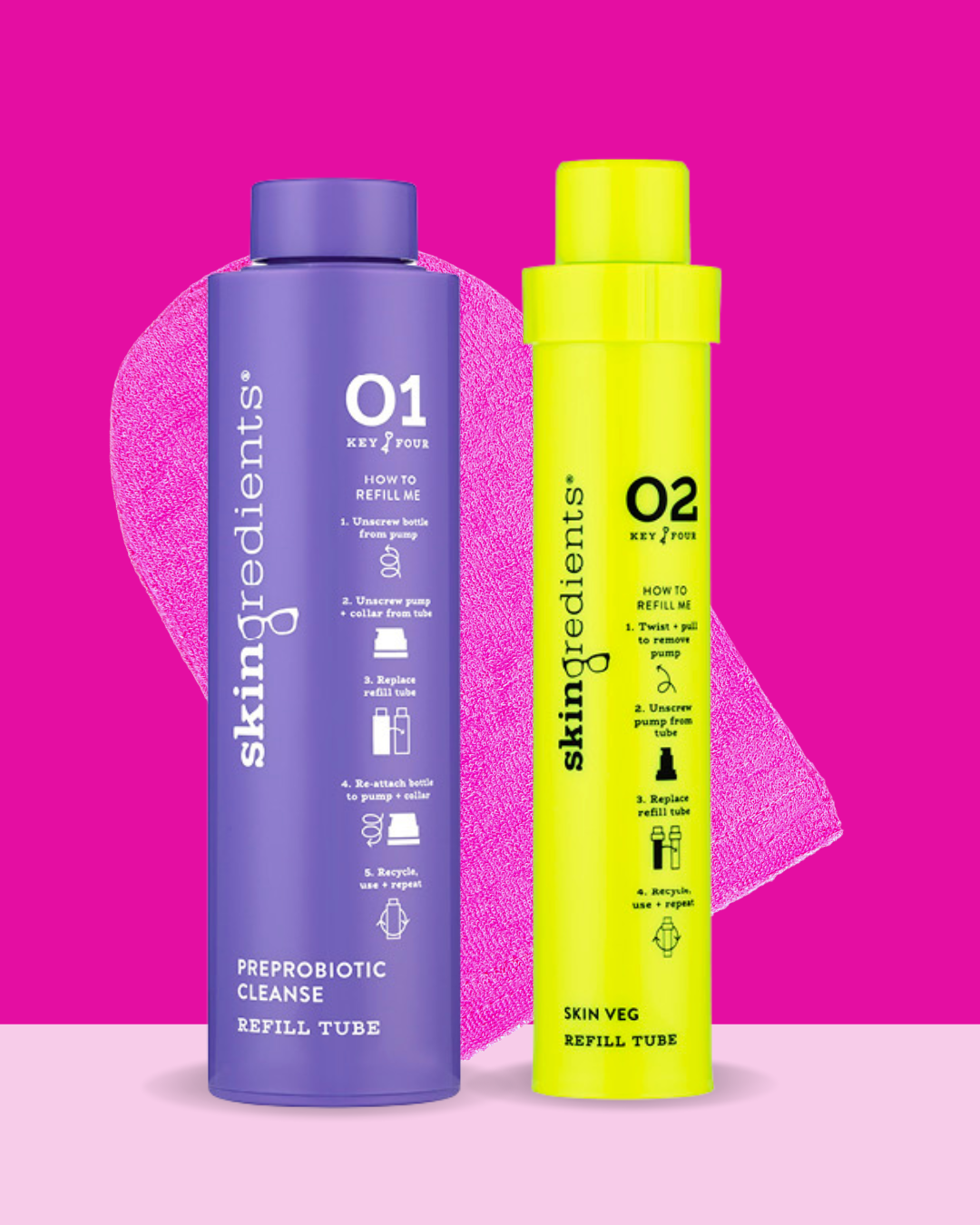 Cleanse + Quench
Regular price

Sale price

$87.50

Unit price

per
Boost your skin barrier with our complexion comforting Cleanse + Quench Bundle! Featuring our award-winning, nourishing daily cleanser PreProbiotic Cleanse + nutrient rich Skin Veg Hyaluronic Acid Hydrating Serum, this skin-kind duo gently cleanses and hydrates without stripping the skin of vital oils.
This bundle includes:
PreProbiotic Hydrating Cleanser: Deep clean your skin without stripping it of vital moisture with this nourishing cleanser. This cream, dreamy cleanser is formulated with the three 'p's – that's prebiotics, probiotics and polyhydroxy acid (PHA) which work together to balance the skin and prevent transepidermal water loss – a key cause of dehydration and winter dullness. It's also non-comedogenic and powerful enough to remove oil, pollution particles, SPF, and makeup, including stubborn eye makeup, while remaining respectful to your skin's natural barrier.
Skingredients Skin Veg Hyaluronic Acid Serum: Just what the (skin) doctor ordered, Skin Veg is a hydrating serum that's packed with fruit and veg extracts to infuse your complexion with the nutrients it needs to be strong and healthy. Hyaluronic acid lies at the base of this nourishing formula, with the humectant attracting and keeping moisture within the skin – and giving you a plumper, bouncier complexion.
Frequently Bought Together
Who's it for?

Those with dry or dehydrated skin: PreProbiotic Cleanse's creamy dreamy formula removes makeup, SPF and impurities without leaving the skin feeling uncomfortable. Those looking for a daily cleanser with gentle exfoliating action: Thanks to the inclusion of PHA, PreProbiotic Cleanse also boosts skin renewal for a fresher finish. Those struggling to rehydrate their skin: Skin Veg contains low molecular (5Dka) hyaluronic acid - a humectant that attacts and retains moisture to the skin!
Tips + Tricks

Use PreProbiotic Cleanse as part of a double cleanse. Start your cleanse by using a Cleanse Off Mitt to remove any dirt, debris and makeup before using PreProbiotic Cleanse to cleanse the skin underneath! Apply one pump of Skin Veg post cleanse from the nipples up. As Veg gas been occular tested, you can also bring the product up and around the eye area for a dose of dewy hydration!